Nurse Practitioner Wound Care Certification Course
$997.00
CE credits awarded: 60 hours
Hours to complete: 60 hours*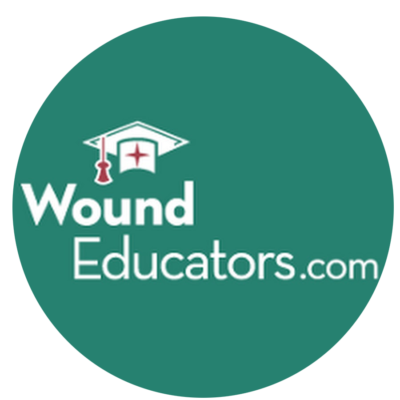 Prepare for the Wound Certification of Your Choice
Every healthcare professional's journey is different. Our online courses
offer the flexibility to prepare you for the wound care certification exam
of your choice, including the WCC®, CWCA®, CWS®, CWSP®, CWCN®, and AWCC®.
8000+ Alumni
Alumni community with highly rated success stories.
Until You Pass Guarantee
Our guarantee gives you the confidence you need to pass your wound care certification exam.
Max CE Hours

We offer the most CE hours per dollar spent
Nurse Practitioner Wound Care Certification Course
Course Benefits:
Study on your own time, at your own pace, in your preferred location
"Until You Pass*" Guarantee!
100% Online Wound Care Certification Course
Course Cost: $997
CE credits awarded: 60 hours
Hours to complete: 60 hours*
NP Wound Care Certification Online Training Component
Interactive modules pertain to all areas of wound management
Quizzes and tests gauge your knowledge and identify areas in need of improvement
Digital images, animated activities, and video clips demonstrate important learning concepts
Charts and study guides can be easily downloaded for future reference
Current journal articles can be downloaded and printed
Key terms are presented with each module to reinforce important concepts
NP Wound Care Certification Training Kit
Current wound management e-textbooks reinforces online training
Interactive case studies that allow you to apply your wound care knowledge through the diagnosis and treatment of patients
Study guide includes an outline of each module and a note-taking area to use while completing online coursework
NP Wound Care Certification Study Guides Included
Online flashcards reinforce key definitions
Detailed course outline to help you prepare for the examination
Wound Certification Practice tests and quizzes are included with each module to strengthen learning
Ability to track progress and return to any course area to reinforce specific topics
Test-taking strategies and practice certification exam
Wound Care Certification Course Eligibility Requirements
The wound care certification examination and credentials are provided by a national inter-disciplinary certifying board for healthcare professionals involved in wound care. Nurse Practitioners who have three or more years of clinical wound care experience are eligible to take the national wound certification examination. The test fee for the wound certification examination is $575 (this fee is not included in the price of the course).

Our Nurse Practitioner Wound Care Certification Course provides Nurse Practitioners with the fundamental knowledge needed to prepare for national board certification in wound care management.
The Nurse Practitioner Wound Care Certification Course curriculum is designed by certified, highly experienced wound care specialists, offering access to the most current, accurate information, technologies, and best practices. This course is part of our Advanced Wound Care Certification education.
We recommend that Nurse Practitioners use this course to achieve accredited wound care certification through the CWS wound care certification or the CWCN certification.