Wound Assessment- Wound Drainage and Odor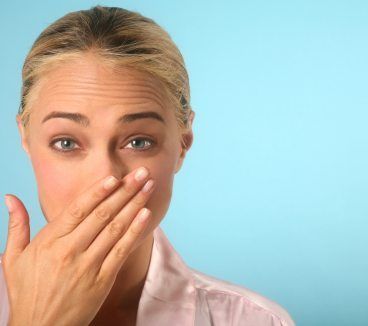 When assessing wounds, it is important to assess the amount and type of wound drainage, as well as any odor associated with the wound. Drainage and odor can provide important clues regarding wound health, such as the possible presence of infection.
Wound Drainage
Wound drainage can be described according to the following four characteristics/descriptors:
Type- Drainage can be described as serous, sanguinous, both serous and sanguinous (serosanguinous), purulent or seropurulent. Serous or sanguinous drainage (or a combination of the two) is normal, while seropurulent or purulent drainage is often a sign of infection.
Color- Normal wound drainage is clear or pale yellow in color; red or dark brown drainage signifies old or new bleeding. Wounds that have a distinctive blue-green drainage present often have Pseudomonas
Consistency- wound drainage consistency may be thin and watery or thick. Thick drainage hints at the possibility of infection.
Amount- Most wounds will have some drainage present. Wounds that have no drainage at all are often desiccated or necrotic. Minimal to moderate drainage should be considered normal, providing the amount of drainage is not disproportionate to the amount of necrotic tissue present, which could signify that infection is present. A copious amount of drainage should raise a concern about the presence of infection.
When assessing drainage, it is important to consider the type of dressing that is being used, as the dressing may have absorbed a large amount of fluid; in addition, it is important to ask when the dressing was last changed.
Wound Odor
Because wound odor can be subjective, it is important not to attach too much importance to its presence; on the other hand, a strong or foul odor may signify infection and should be taken into consideration along with other factors, such as amount and type of drainage.
Wounds should be assessed for odor after debridement (if necessary) and wound irrigation. Keep in mind that odor might not be from the wound itself, but may instead be from an old dressing. Unpleasant odors may also be due to body odor or incontinence.
Certain microorganisms have distinct odors. Proteus is reminiscent of ammonia, while Pseudomonas is often described as "sickly sweet". Once you have smelled these odors, they are easy to recognize the next time you encounter them.
Wound Care Certification Online
If you enjoy learning about wound care management, or your job requires you to manage clients with wounds, you might consider becoming a certified wound care professional. The online wound care certification education offered by Wound Educators allows you to study in the comfort of your own home, at your own pace. Our wound care certification for nurses and healthcare professionals will allow you to advance your career on your own time!
Sources
Fleck, C. (2006). Palliative Dilemmas: Wound Odor. Wound Care Canada, 4(3). http://cawc.net/images/uploads/wcc/4-3-fleck.pdf
Meyers, B (2008). Wound Management: Principles and Practice. 2nd edition. Pearson Prentice Hall. Upper Saddle River, New Jersey. pg. 48-50.